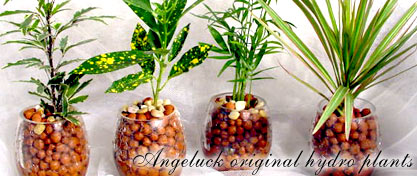 Office Flowers
Read below for details on our rental plant service, plants for purchase, office flower services, and our unique Hydro Plant.
Rental Plant Service
Enjoy a fresh office all year long
More affordable than purchasing plants, renting allows you to easily maintain the level of freshness of the flowers and the pleasantness in your office. Let us take care of cumbersome plant maintenance, so you can concentrate on your work. We understand that an air conditioned office isn't exactly the perfect environment for plants, so if your plants get sick or start to wilt, we will gladly exchange it with a new plant for free. Plant rentals include a discount on office flower deliveries. Starting at $25 per month, per plant.
Office Plants For Purchase
Got a green thumb?
Maintaining freshness is our priority. For each order, we will find a plant fresher than you can find at a greenhouse. Since we do not keep plants in stock like retail flower shops, there may be times when it will take 2 to 3 days before we can fulfill your order. Starting at $35.
Office Flowers Service
Greet your guests with beautiful flowers
We will deliver flowers that will stay beautiful for a full week. We guarantee the freshness will last for seven days, and we will deliver a new design to your reception desk every week. Please call us for pricing.
Flowers For Your Clients
Send flowers to important clients
We will deliver beautifully designed flowers to your clients. Choose from our various unique designs. Each design is made to order with care. Angeluck never delivers pre-made designs. Starting at $35.
Company Parties
Celebrate with flowers
We have a variety of experience and ideas that incorporate the season's best flowers, to create a floral arrangement that will leave lasting impressions. Also great for recognizing your employees' hard work, or for their birthdays. Please give us a call and we will work with you to create a great flower arrangement within your budget. Please call us for pricing.
Hydro Plant
The future in office plants
The benefits of the Hydro Plant include: no drainage holes (water will not be leaking on to your desks or computers), easy maintenance, clear glass makes it easy to see how much water is left so the plants don't dry out, and there is no soil for bugs to grow. Starting at $20.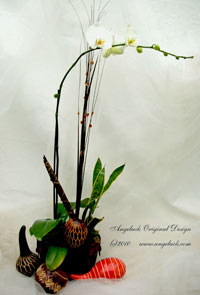 ---